The new CD of Duo Froschhammer with music of Scandinavian composers of the19th century is available. Recorded with sound ingeneer Richard Kuster it was officially released on 17th may of 2019.
The title "Northern lights" compilates music of composers of the northern countries. They were greatly influenced by folk music of different regions in Sweden, Norway and Finland. Four Watercolors for violin and piano by the Swedish violinist and violin pedagogue, Tor Aulin (1866-1914), the beautiful Sonata for violin and piano No. 1 in F Major by Edvard Grieg and four miniatures by the composer Jean Sibelius are on the CD. On the voyage of discovery of traditional sounds of Nordic music, one arrives also almost inevitably to Nordic folk music, which inspired the classical composers. Folk melodies are usually interpreted by a group of string instruments, or accompanied by guitar, flute and accordion, and are available today in collections according to the traditional mostly oral transmission. Fritz Froschhammer arranged these versions for violin and piano on this album in cooperation with the Duo Froschhammer in 2017.
We recorded this CD together with my brother Felix Froschhammer (First Violinist of the casalQuartett and Concertmaster of both the Ensemble Symphonique Neuchâtel and Sinfonietta de Lausanne, Switzerland), violin and me on the piano in june 2018 in the beautiful salle de Chatonneyre in Corseaux. Our Duo was officially founded in 1998. Since that time we performed in many concerts in hole Europe and have been prize winners of the International Wolfgang Jacobi Competition for 20th century chamber music and have been recipients of scholarships from the Bavarian Music Fund and it's always a great moment to perform and record together.
Very happy to announce that:
The CD is rewarded with the Supersonic Award of the Pizzicato Magazine, Luxembourg (11.6.2019): "Diese Interpretationen lassen die Musik strahlen"
Click here for hole Discography available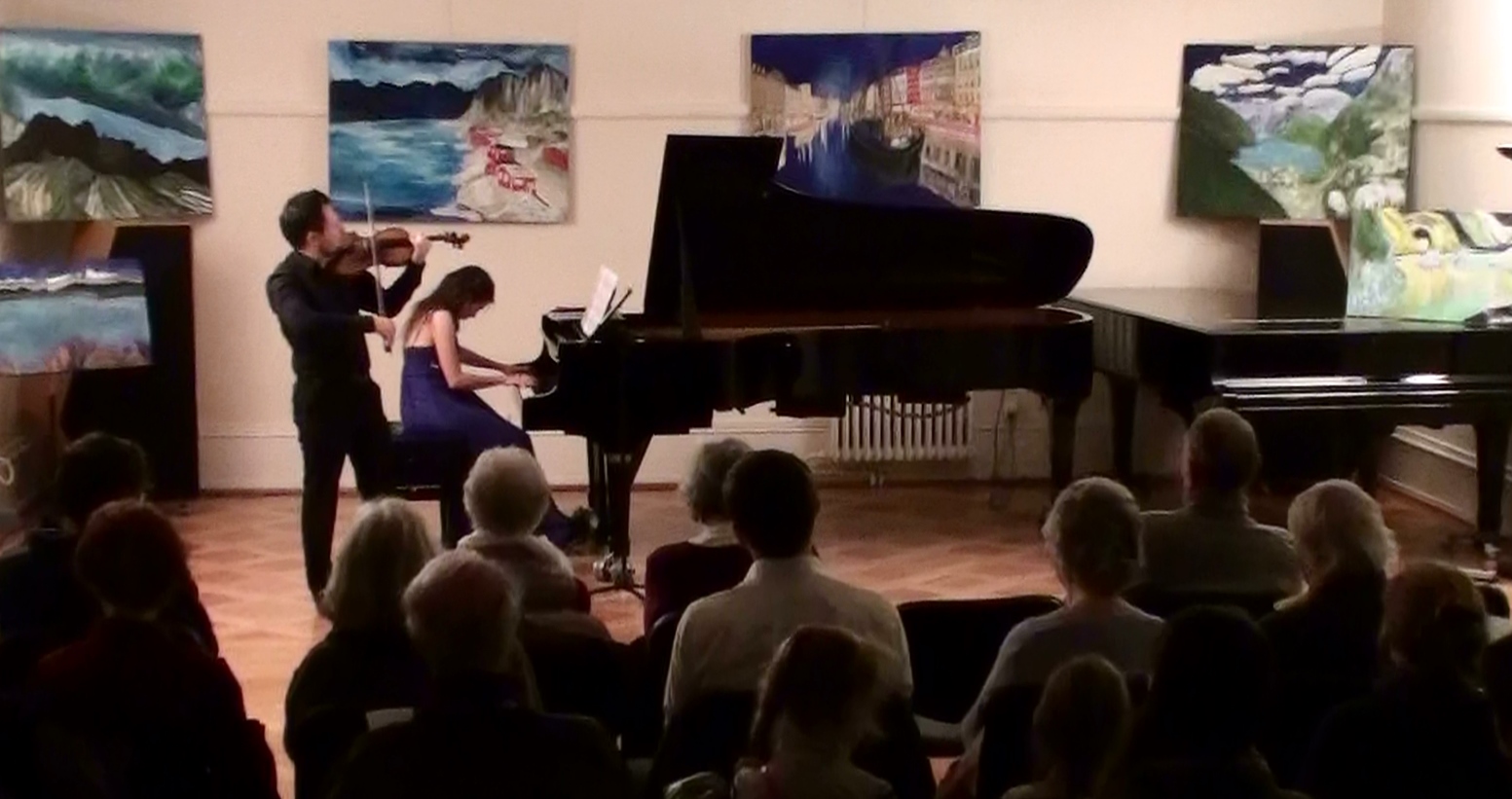 Duo Froschhammer in concert 2017